Divine Love always has met and always will meet every human need.
The Champaign Christian Science Society is one of the worldwide branches of The First Church of Christ, Scientist in Boston, Massachusetts. We are located at 109 South Duncan Road in Champaign and invite you to join us for our Sunday and Wednesday church services, and to use our Reading Room. We hope you will use this site to explore Christian Science; learn about resources for your spiritual journey; and discover practical prayer-based healing that helps you find answers to the challenges in your daily life.
WHAT IS CHRISTIAN SCIENCE?
To live so as to keep human consciousness in constant relation with the divine, the spiritual, and the eternal, is to individualize infinite power; and this is Christian Science. (Mary Baker Eddy, My. 160:5)
10-11 AM
You are warmly invited to attend our Sunday Service, which includes a lesson sermon with selections from the Bible and Science and Health with Key to the Scriptures, by Mary Baker Eddy, prayer, and singing. The lesson sermon is read in every Christian Science church throughout the world, and is available for study throughout the week by everyone.
10-11 AM
Our Sunday School is for young people up to the age of 20. Early focus on the Ten Commandments, the Beatitudes, the Lord's Prayer, and Jesus' Sermon on the Mount helps guide thought to basic Christian living and healing. Students learn how to pray, listen to God and feel God's love and ever-presence in their lives.
7:30-8:30 PM
Our Wednesday Testimony Meeting features prayerfully directed readings on a timely topic selected from the Bible and the Christian Science textbook, along with the Lord's Prayer and the singing of hymns. The congregation is provided time to offer words of gratitude and inspiration, as well as share testimonies of healing based upon their study and practice of Christian Science.
Saturdays, 10 AM -12 PM
Our Reading Room provides a quiet place for study and prayer. You can also purchase, borrow or study, authorized books and magazines on Christian Science, the Bible and Bible reference materials, a full-text of the weekly Bible lesson-sermons, and much more. The Pulitzer Prize-winning newspaper, The Christian Science Monitor, is also available to read here. Everyone is welcome to use all these resources.
Find spiritual resources that meet your needs. Find inspiration in the writings of Mary Baker Eddy. Explore the King James Bible and other translations. Expand world views via The Christian Science Monitor. Hear lectures and Sentinel Radio broadcasts. Rejoice with others' published testimonies of healing. Discover fascinating details in biographical accounts.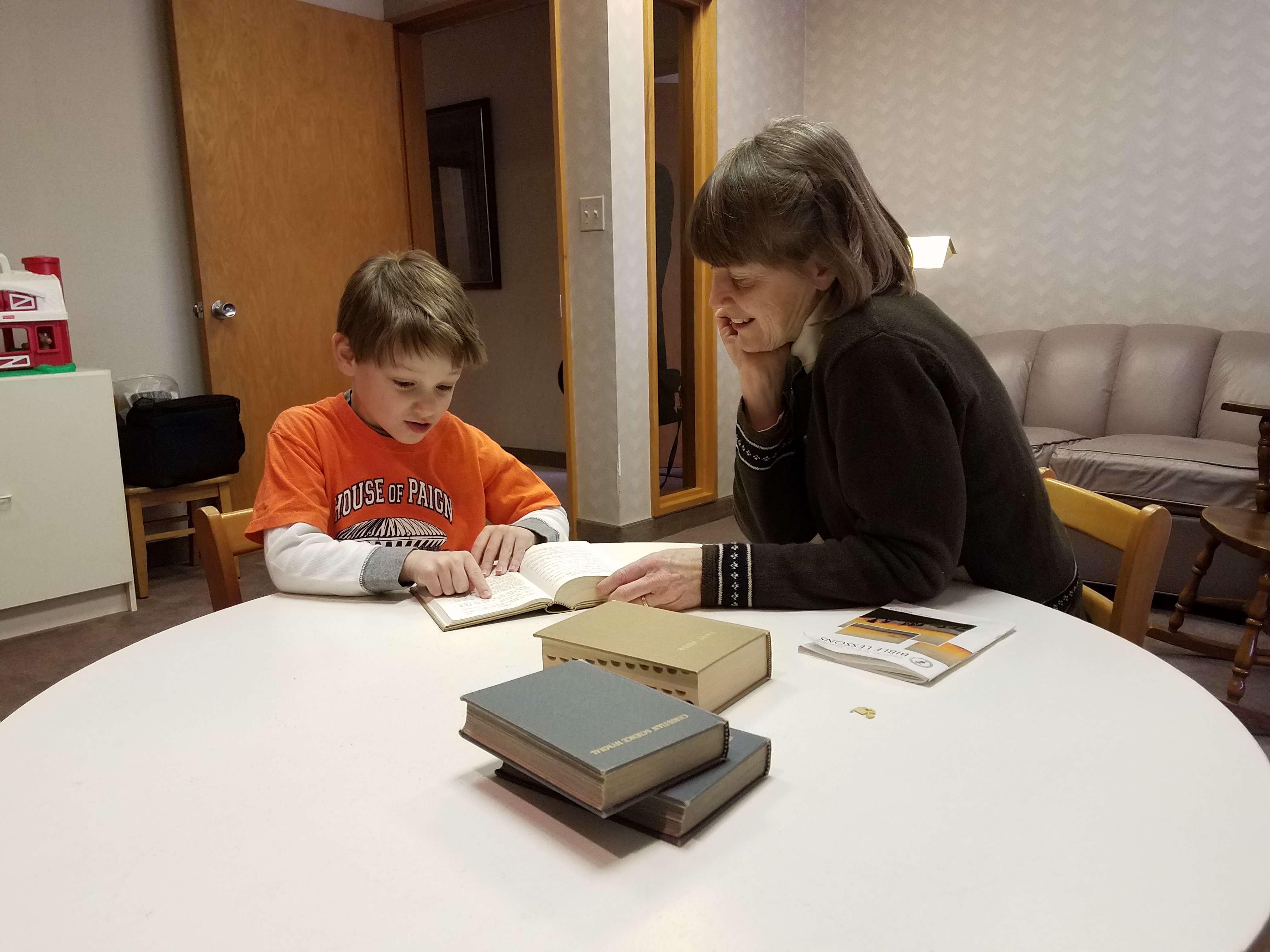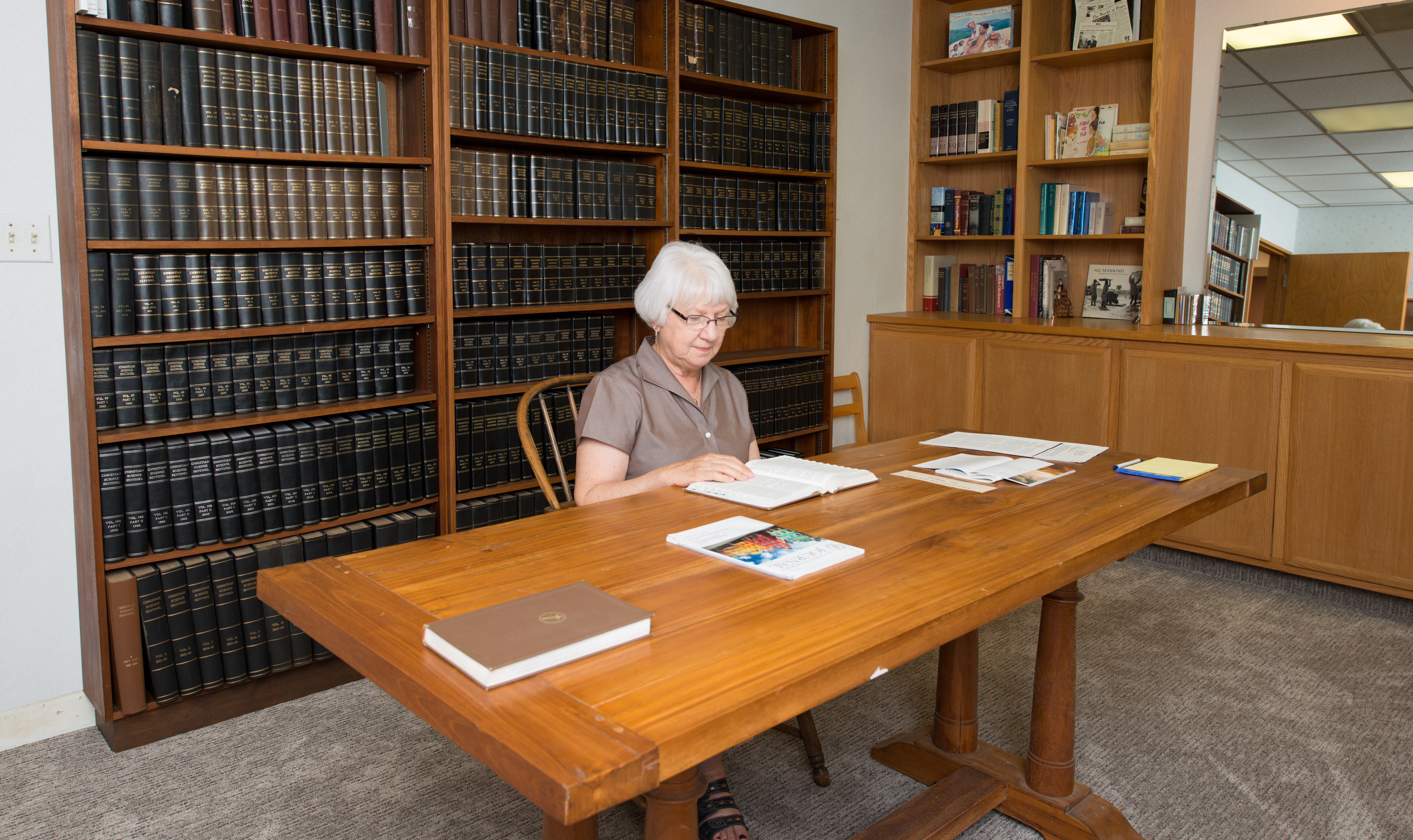 The Bible and Science and Health with Key to the Scriptures are our Pastor. "As adherents of Truth, we take the inspired Word of the Bible as our sufficient guide to eternal Life" (First Tenet of The Mother Church). Mary Baker Eddy, the Discoverer and Founder of Christian Science, is the author of the Christian Science textbook, Science and Health with Key to the Scriptures – the book that contains the full statement of Christian Science.
"As adherents of Truth, we take the inspired Word of the Bible as our sufficient guide to eternal Life."
MARY BAKER EDDY
Practitioners, Teachers, and Christian Science Nurses
Christian Science Practitioners and Teachers are are members of the Church who have dedicated themselves to the full time practice of Christian Science healing. Christian Science practitioners know in their hearts and from their experience that "...with God all things are possible" (Matthew 19:26)
Click here for a worldwide Directory. You may also consult the listings at the back of each issue of the Christian Science Journal, available at our Reading Room. A Christian Science nurse is trained to provide skilled, non-medical care in meeting the physical needs of a patient who is working with a Christian Science practitioner.
What is a Christian Science Practitioner?
An individual available to the public, who heals through prayer-based treatment as explained in the book Science and Health with Key to the Scriptures.
Events

How spiritual perception brings healing by Alexandre Fischer, CS

We are not stuck! Understanding more clearly our relationship with God, infinite good, ends fear and leads the way forward.
This lecture, or heart-to-heart sharing, will give you an overview of Christian Science, its key principles, a bit of its history, some examples of healings and some clarifications about typical misconceptions.
I do sincerely hope that after our time together, you'll have enough of a basis to begin to test its ideas and bring more harmony to your own life.
May 12, 2021 at 7:00 pm CDT
Central Illinois Christian Science Lecture Series
The Christian Science churches in Central Illinois are sponsoring a series of inspirational talks from January 13 through June 9, 2022.
The challenging problems we face today demand a fresh approach to solutions and we need the component of spirituality to make real progress on the issues that confront our lives and well-being. This series of free talks by speakers from the Christian Science Board of Lectureship will be given as webinars on the Second Thursday of each month at 7:00pm.
List of lectures:
January 13 – Decatur – Patricia Woodard – Never Too Late to Experience Freedom
February 10 – Springfield – Giulia Nesi Tetreau – A Spiritual Revolution: The Quest to Experience God
March 10 – Urbana – Phillip Hockley – A New View of God and Its Effect On Well-Being
April 14 – Bloomington – Mark McCurties – Humility that "Overcomes the World"
May 12 – Champaign – Alexandre Fischer – How Spiritual Perception Brings Healing
June 9 – Series lecture – James Shepherd – Why Everyone Is Needed
Please visit www.christianscienceillinois.com for more details.
Everyone is warmly invited to attend.
Sentinel Watch

On the weekly Sentinel Watch podcasts you will hear from Christian Scientists from many countries and all walks of life, including Journal-listed Christian Science practitioners and teachers, discussing Christian Science and its healing power.
Christian Science Monitor
Other Resources

Sine the late 1890's, Christian Scientists have been meeting regularly in Champaign to read the Lesson-Sermon as outlined in the Christian Science Quarterly. Services originally were in the homes of members, but as interest grew, they moved to various locations within the community. Our Church was formed in July, 1907, and originally met in public halls near the downtown business area. The first permanent location was acquired in 1930 at 212 West Hill Street. In 1950, property was purchased at 602 West Church Street and the church edifice was subsequently built and dedicated in 1959. Our Church moved to our current location at 109 South Duncan Road in August of 2017. We are excited to be continuing the Christian Science legacy of providing joy, comfort, hope and healing by expressing God's love for all mankind.